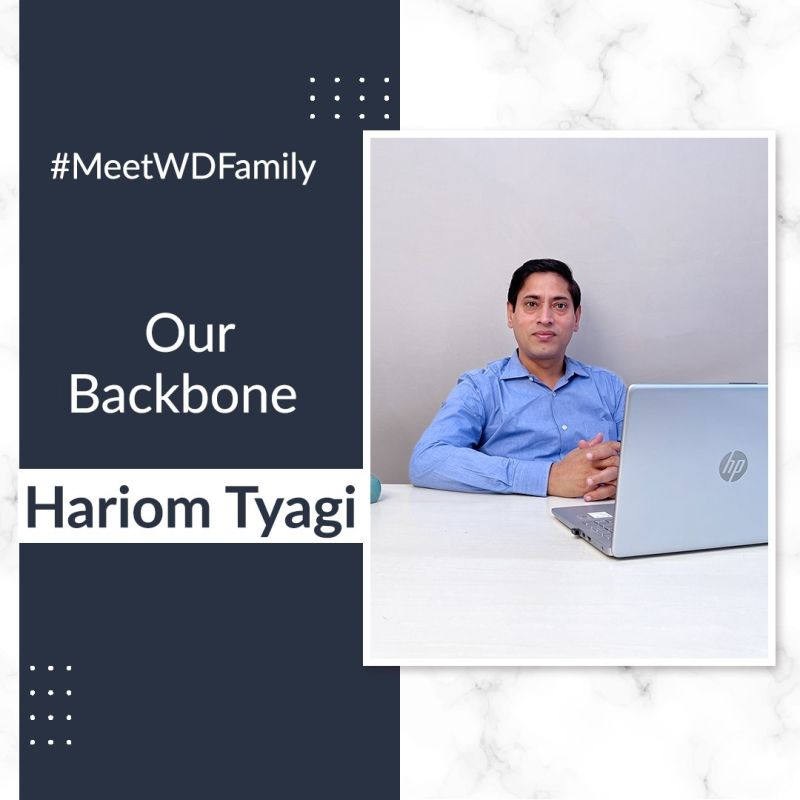 Hariom Tyagi
Founder & Chief Executive Officer
With 23 years functional experience in marketing & communication in healthcare and wellness segment, Hariom adds strategic value to the portfolio of W&D. An MBA by qualification, Hariom is a strategic thinker having flair of public relation, branding and brand activation. He has handled nationwide marketing & communication campaigns for prestigious clients in healthcare & wellness industry that includes Crocin, Horlicks, Saffola, Mother's Horlicks, Quaker Oats, Dabur, Tropicana, Kelloggs. Having worked for 13 years in several roles starting from executive to chief operating officer in his previous company, Hariom is credited for creating the first healthcare communication agency of India 'Via Media Health'  and helped grow it to the level of leading health care communication agency of India which is later acquired by Ebix USA (a NASDAQ registered company). He also has interest in online businesses and actively encourages, promote startups in the segment.
Hariom can be contacted at hariom (dot) tyagi @ w-d (dot) co (dot) in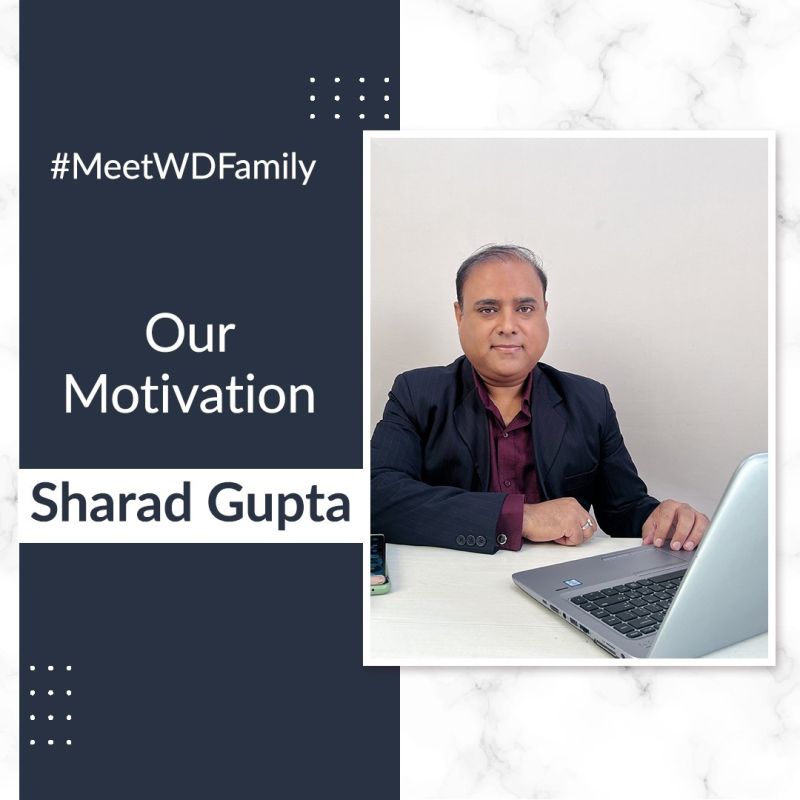 Sharad Gupta
Founder & Chief Operating Officer
Sharad is finance professional with strong business and commercial orientation having 19 years of experience in health & wellness industry. He has worked for organizations of repute like Ozone Pharma handling entire finance and procurement department. Sharad, an intermediate CA and MBA in Finance, is experienced in general management responsibilities and all aspects of accounting, auditing and financial management. Having hands-on experience in supervising & controlling Business Finance & Finance Operations with heavy transaction load including working on business acquisitions and their due diligence & business modeling, Sharad has helped his last company 'Via Media Health' to merge with Ebix (a NASDAQ registered company) which functions in India as Adam India. With his new role as Chief Financial Officer with W&D, Sharad actively plans financial requirement for operations and closely interact with the partners and potential investors of the company.
Sharad can be contacted at sharad (dot) gupta @ w-d (dot) co (dot) in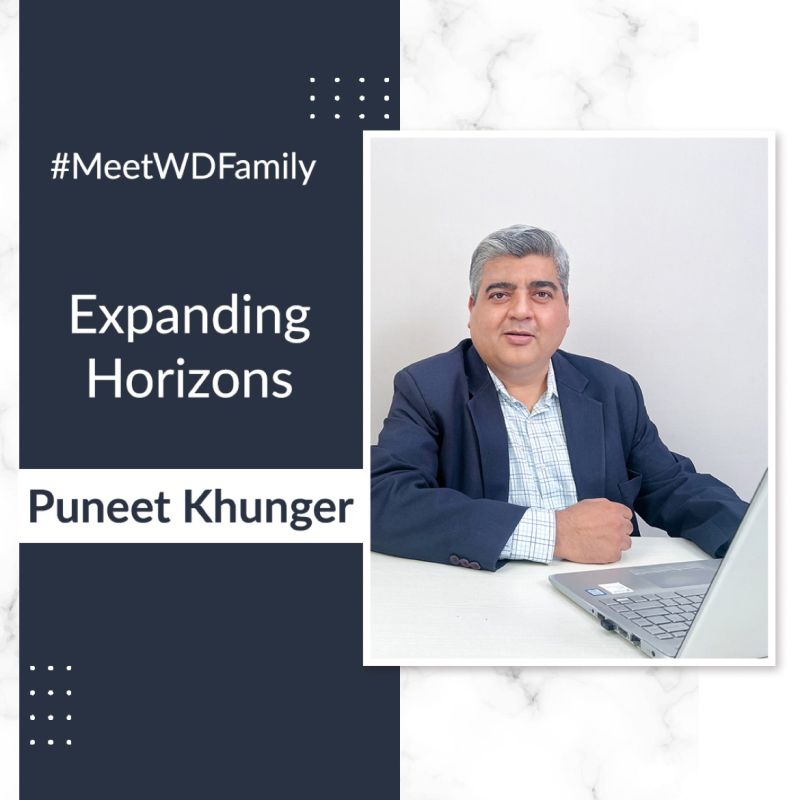 Puneet Khunger
Chief Marketing Officer
Puneet enjoys working with leaders who tap into new ideas through an expansive vision, creative ideation, effective communication, and a spirit of co-creation and contribution. With a proven track record of enhancing brand value, he is passionate about marketing, integrated communications, content and collaterals, packaging artwork conceptualization, ecommerce and analysis and everything digital.
Over the past 23 years, Puneet has worked closely with the leadership teams at the U.S.-India Business Council (USIBC), Cvent, MediaTek, Quest Diagnostics, Vuclip, Crowne Plaza, and others. He has worked on strategic communications for GSK Consumer Healthcare; Max Healthcare; e-Merck (now Merck Ltd.), Hindustan Lever Limited (now Hindustan Unilever Limited), Dr. Reddy's Laboratories and J&J DePuy among others. He has also spearheaded communications projects for Mayor of Houston's India visit; Nobel Laureate Kailash Satyarthi's Bharat Yatra; launch of the German House for Research and Innovation (DWIH) in India; election campaign for an Indian Member of Parliament; and ad:tech New Delhi. Puneet successfully led the communications campaigns for USIBC during both visits by President Barack Obama and Indian Prime Minister Narendra Modi's visit to the U.S. He has also handled PR events with celebrities such as Aishwarya Rai (for DeBeers), Saif Ali Khan (for Colgate), Jimmy Shergill (for Fun Cinemas), Kajol (for The Loomba Foundation) and MC Mary Kom (for Herbalife), as well as India launch of Hollywood movies Shoot'em Up and Michael Clayton. Puneet has worked as a Communications Consultant for UN Women, UN Millennium Development Goals and the Delhi Commission for Women. He has contributed healthcare feature articles for The Pioneer, The Asian Age and The New Indian Express, and has been a guest lecturer at the 9.9 School of Convergence. Puneet holds an MBA in Marketing from Institute of Management Studies and Research, Rohtak, India.
Puneet can be contacted at puneet (dot) khunger @ w-d (dot) co (dot) in